Your Disability Doesn't Define You
Seven mindset shifts to help you live your full potential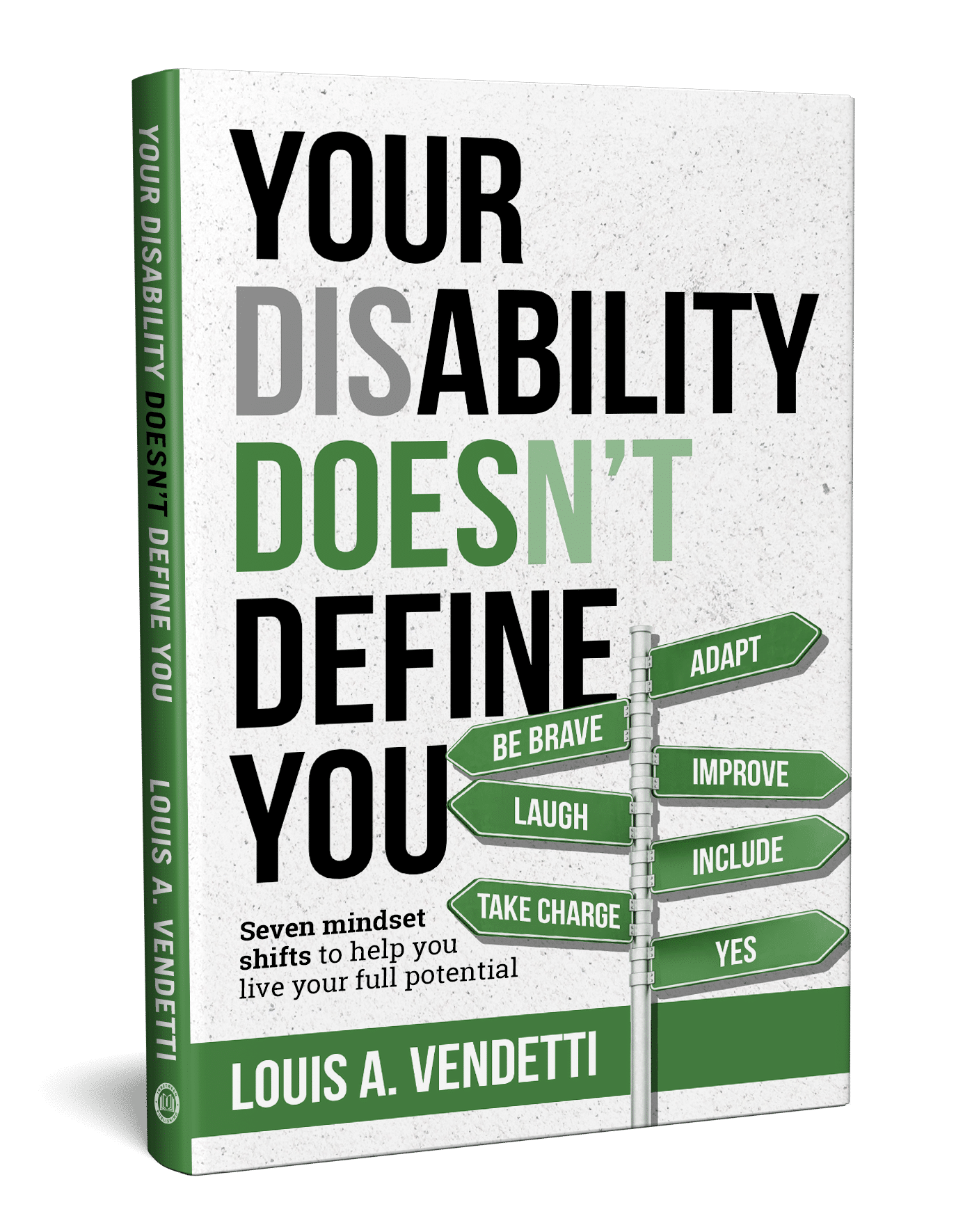 Are you tired of being pigeonholed by your disadvantages? Discover simple strategies to help you reach your fullest potential.
Are you struggling with mobility or mental-health issues? Do you long to break free of restrictive labels and limitations? Ever wonder if you are really exploring all you can be? Author and award-winning skier Louis A. Vendetti uses his Cerebral Palsy and his inspirational forum to help others reimagine what's achievable. And now he's here with the tools you need to defy expectations and make your dreams a reality.
Your Disability Doesn't Define You is a daring approach for living a life beyond the boundaries. Through Vendetti's self-positive method, you'll learn to identify and fight your most inhibiting obstacles and extend your capabilities. With creative problem-solving and adaptation, you'll explore bright new horizons you may never have dreamed possible.
In Your Disability Doesn't Define You, you'll discover:
Seven steps to augment your amazing traits and achieve extraordinary self-improvement
Helpful anecdotes and personal stories to put your true potential into perspective
Actionable advice to deconstruct and defeat your greatest challenges
How to reposition the things that stand in your way and set goals for success
Journal questions, access to an online forum to inspire your journey, and much, much more!
Your Disability Doesn't Define You is your motivational manual for turning lifelong struggles into strengths. If you like optimistic guidance, pushing your limits, and winning strategies, then you'll love Louis A. Vendetti's empowering handbook.