My Backstory
Learn about how the names for my company and first book were chosen!
My Company Name: Inbetween Publishing
Since I was a young boy, I knew that I had wanted to operate my own business; I just didn't know what type of business that was. When I was about 13, I thought that I wanted to run a business around metaphysical aspects (Tarot card readings, psychic readings, among other things). As I got older, though, I realized that that wasn't really going to be a sustaining business on its own, so I thought of something else.
In January of 2017, I stumbled upon a small place on the Internet that said they could help me publish a book. So, I took the plunge and signed up for the course.
In January of 2019, I published the book that I wrote through them: My Disability Doesn't Define Me, which is a memoir about my time through school with a physical disability.
I have a few books that I want to write (I call 27 books "a few"). They are not all in the same genre. Some are non-fiction, like my memoir, but others are spiritual, like the book I want to write about how we are energetically affected by our every day interactions. Because the books are so different, I wanted a company name that reflected that. So, Inbetween Publishing was born.
My Memoir's Name:
My Disability Doesn't Define Me
At first, the book was going to be about my time at my alma mater, Hudson Valley Community College. Because of that, I was told that I had to go to the President of the college to propose the idea.
When the day of the appointment came, I gave him a copy of the proposal and he looked it over, making the suggestion to me that my book not be about the college itself, but rather about my experiences. After the proposal, I had one more semester left of college.
On December 16, 2017, one day after I graduated, I set out to rewrite/rework the outline of the book. In the new layout of the book, I incorporated pieces from significant people in my life.
While writing the book, I thought about the title. I thought about whether it needed to have a subtitle. I didn't really think so, since the title in itself really helped to convey what the book was about on its own. So, I chose "My Disability Doesn't Define Me" as the title—conveying that my disability isn't all of who I am, that it shouldn't be all of what people think of me. I'm a person just like everyone else.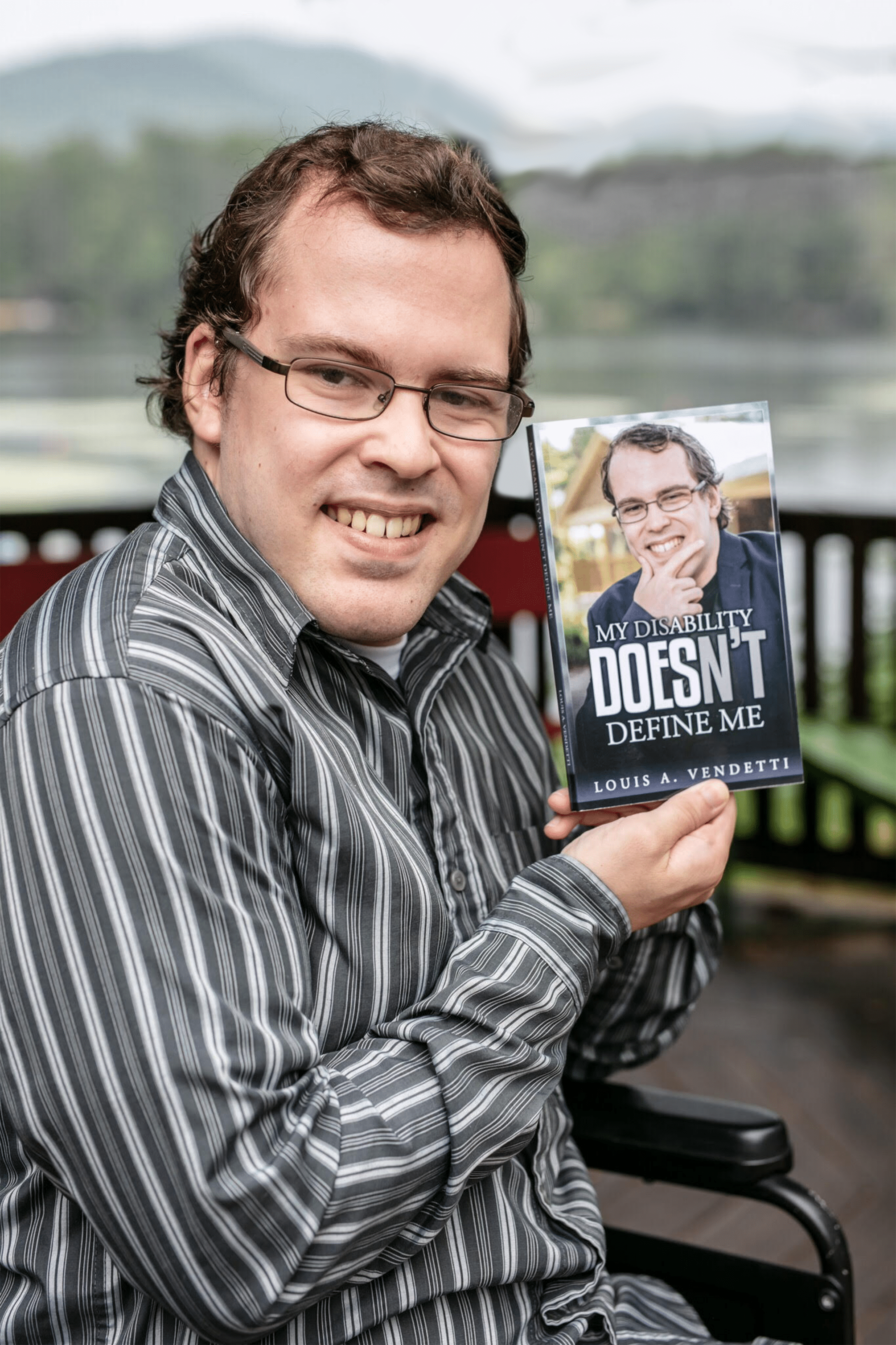 Photo Credit: Saratoga Portrait Studio;
Photographer: Emily Vallee