GET HELP TO PUBLISH YOUR BOOK!
...tired of feeling like you are not making any progress publishing your book?
...So stressed and overwhelmed with "putting together all the pieces" of your book
that you are seriously considering giving up on it entirely before you even started?
I hear YOU and let me tell you this: you are not alone in this feeling!
When I set out to publish my book in January 2017, all of the information on the Internet was extremely overwhelming. I wasn't sure what to do first. Because of the feeling of being overwhelmed, I was stopped in my tracks. It took me over a year to publish my first book.
In that time, I didn't have anyone guiding me along the path of publishing. I made many mistakes along the way; I stayed in one place with little to no progress for months. Allow me to be your guide along this journey so you don't get lost in the jungle that is the self-publishing world.
HI! I'M LOUIS VENDETTI AND I WOULD LOVE TO HELP YOU MAKE YOUR BOOK A REALITY!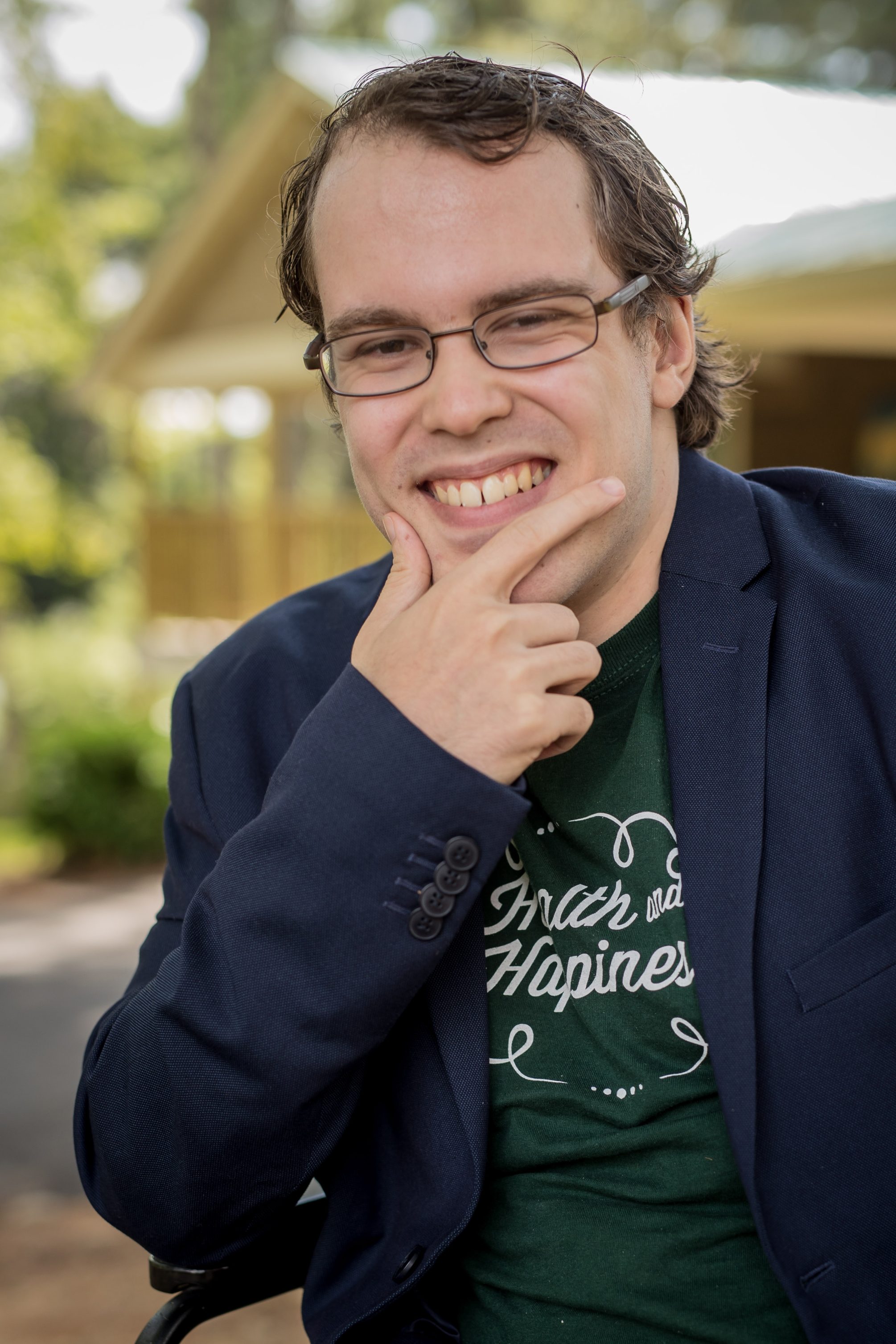 Photo Credit: Saratoga Portrait Studio; Photographer: Dave Bigler
I have been an avid reader since I was young. At the age of ten, I made a pact with myself that I would be an author by the age of twenty. The pieces fell into place and I was able to become an author, but at the age of twenty-one.
I made many mistakes throughout the publishing process. I was very indecisive at many points.
I want to make sure that you don't end up like me and say you are going to quit before you get started.
Things you WON'T have to do if you buy one of my publishing packages:
Worry about whether your book will be written
Waste time & money attempting to figure out how to publish your book on your own 
Learn how to publish your book the correct way.
Pull your hair out trying to "connect all the dots" in the publishing process
Contemplate stopping (due to the overwhelming information) before you even get started.
Scream at your monitor out of frustration as you try to upload and publish your book on the publishing platforms
Things you WILL have to do if you buy one of my publishing packages:
Book a call with me if you feel stuck so I can rescue you
Do one thing at a time as opposed to worrying about the process as a whole
Bask in your own glory as you look at your book in your hands!
WHAT WILL YOU GET WITH YOUR PUBLISHING PACKAGES?
48 One-Hour Coaching Calls
Guidance on the creation of your author website
Cover Design and Formatting
Author Biography and Book Description
Editing completed by a team who will give you publishing-house-quality editing.
Guidance on filling out the copyright application
BOOK A PUBLISHING DISCOVERY CALL
This all sounds great But…
Can't I publish my book without your help?
Yes, you can; and I have no doubt you can do it! But if you want to have someone there to help you through the process and answer your questions when you are unsure of something (so you can get your book done in a timely fashion), that's where I come in.
You can do this on your own, but if you hire me, I will take some off of your shoulders (like cover design and formatting).
Will it really take me a year to publish my book?
The way that the program is laid out, you have 48 for the year that you can use at your discretion. You can take them over the full year or you can take them in as little as six months.
It's up to you how you want to use your calls.
What happens if I use all of my calls, but need more help?
If you use all 48 of your calls before the year is up, or the year goes by before you finish your 48 calls, you can book single one hour calls with me at $200.00 per hour.
BOOK A PUBLISHING DISCOVERY CALL