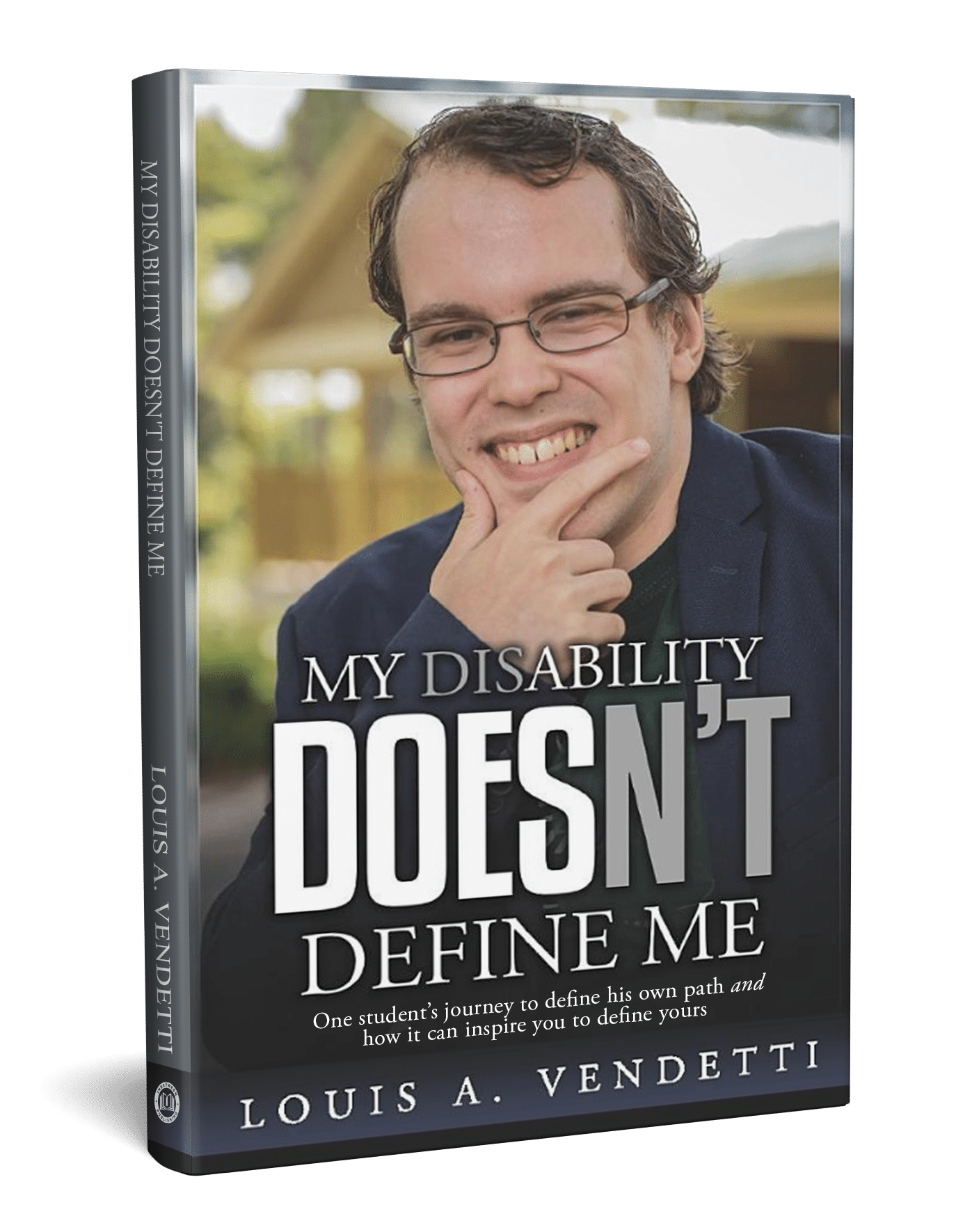 My Disability Doesn't Define Me
One student's journey to define his own path and how it can inspire you to define yours
The test of a lifetime. A brighter worldview. One student's path to reframing his future.
Louis Vendetti used to claim only his legs had Cerebral Palsy, but his spirit knew no bounds. Refusing to be limited by the debilitating muscular disorder, he pushed back against the educators and school administrators who only saw his condition. Now a college graduate and competitive skier, he navigated a hard road to success by playing to his strengths, learning from his mistakes, and never, ever giving up.
Vendetti's memoir details the difficult journey to becoming his own strongest advocate. Through heartfelt personal examples and anecdotes from his support system, you'll get a behind-the-scenes look into how he challenged labels and overcame each new obstacle. Perfect for parents, teachers, and students tied up in school bureaucracy, his story will inspire anyone seeking to conquer the seemingly impossible.
In My Disability Doesn't Define Me, you'll discover:
– How to break free from constraining perceptions and set your own standards for success
– Simple self-affirming steps to living a better life and casting off limiting beliefs
– The power of rejecting defeat so you can always learn, adapt, and thrive
– Advice for disadvantaged students to get the most out of their school experience
– Why building a strong support network can help you face challenges head-on, and much, much more!
My Disability Doesn't Define Me is a poignant account of struggle and self-empowerment. If you like optimistic outlooks, tips for navigating public school systems, and tales of resilience in the face of adversity, then you'll love Louis A. Vendetti's emotional journey.
As a launch team member you'll…
get a free or heaviliy discounted book
get to support a fellow author
get exclusive access to the re-launch party
Ready to join the re-launch team? Fill out the form below!