What I Did During the Coronavirus Pandemic Writing Project
So many schools are closing. So many events are being cancelled. With so much time on our hands, why not take the opportunity to get those creative juices flowing?
If you are one of those people who have always wanted to write a book, here is an opportunity to participate in a writing project that will give you a chance to be published.
Hi! I'm Louis Vendetti.
I published my first book, My Disability Doesn't Define Me—a memoir about my time through school with my physical disability, Cerebral Palsy—in December 2018.
I had always wanted to write a book—it had been a life-long dream of mine. If you share in this dream, I would love to help your dream become a reality. Click the button below and join the project today—I look forward to having you!
This writing project will be compiled into a published book! Submit your piece for a chance to be in the book!
The title/subtitle/overall cover may change slightly in the publishing process.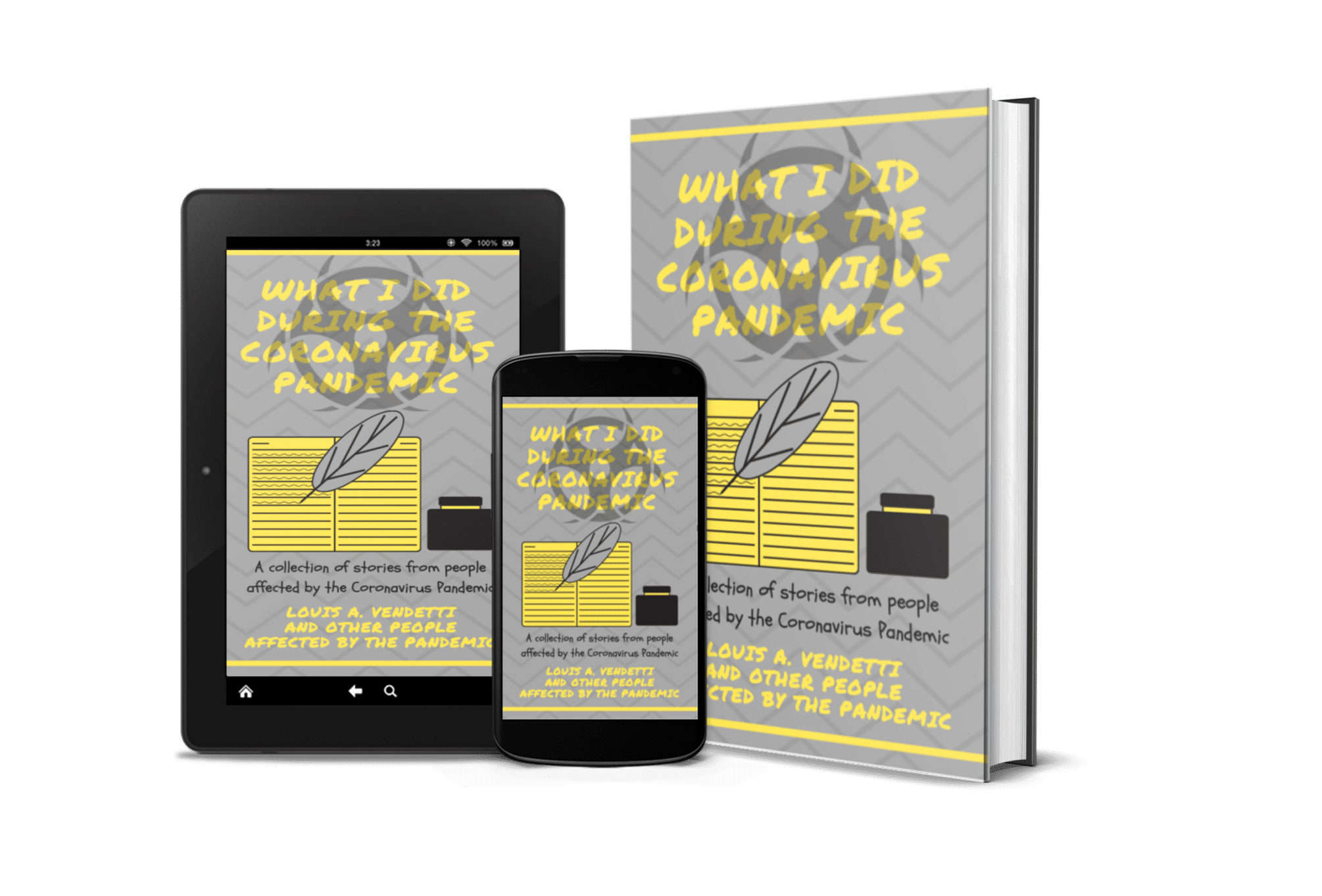 Frequently Asked Questions
Is there a cost for this project?
The only cost to participants of this project is if they would like to purchase copies of the book.
Can I submit multiple pieces for the project?
You may submit as many as you would like as long as they are submitted prior to the deadline, May 31, 2020.
How long do pieces have to be?
Project pieces should be a minimum of what the writing prompt you choose says (e.g. 500, 800, 1,000 words). There is an upward word count of 5,000 words.
When is my piece due?
Your piece can be sent anytime prior to May 31, 2020.
How do I submit my piece?
When you join the project (by signing up below), you will receive updates in your inbox about how to submit your piece.
How can I get a copy after the book is published?
I will be sending out a link to the book once it's published. You will be able to order copies from Amazon.
I have a question that's not listed here. How can I get an answer?
Hop over to my chat box in the lower right-hand corner of this page and start a chat with me. I look forward to answering your question(s)!